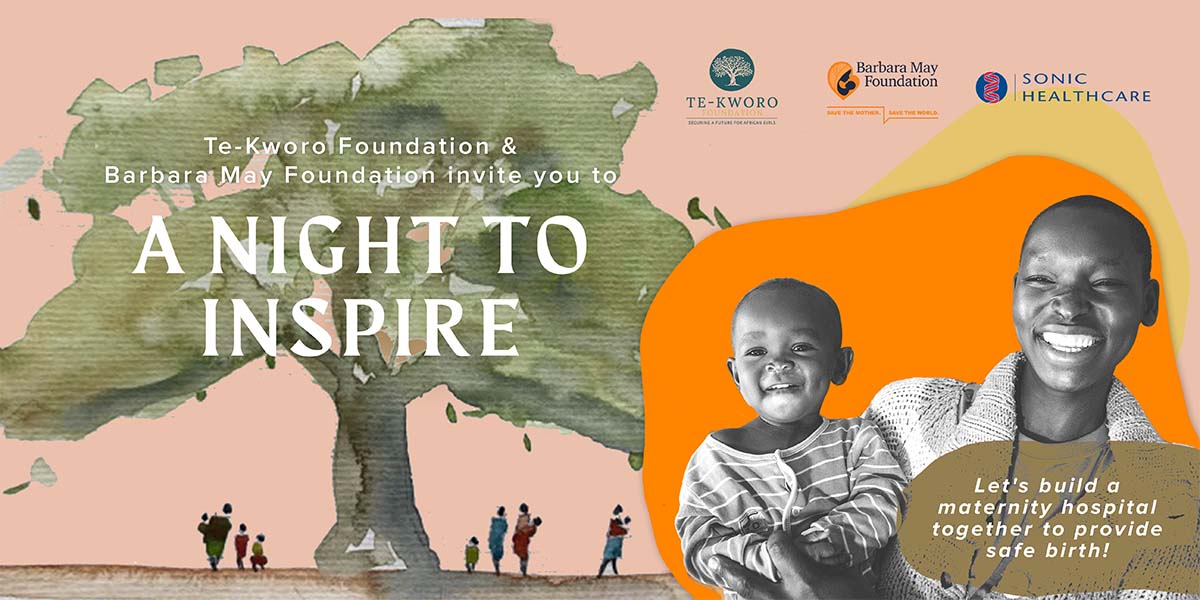 The Boards of Barbara May Foundation and Te-Kworo Foundation are delighted to invite you to an inspiring evening to celebrate a life-saving collaboration in Uganda. The partnership brings together Alice Achan and Te-Kworo's 20 years of grassroots work with war- affected girls and women in northern Uganda with Dr Andrew Browning's two decades of service to women, preventing and treating obstetric fistulas, in Ethiopia, Tanzania, South Sudan and other parts of Africa.
Together, we will see the realisation of a built-for-purpose maternity hospital in remote northern Uganda to provide free maternal health services for underprivileged women and girls affected by conflict and poverty, who currently lack access to such services.
These events mark the beginning of our work together to improve birth outcomes in a region with some of the world's highest rates of mother and infant mortality. We invite you to share our vision for safe birth and look forward to you joining us.
If you are unable to attend but would like to donate to support the work of the Foundation, you can do so securely online.
SYDNEY
Thursday 5th May 2022
Time: 6pm t0 10pm
Location: Sydney Opera House
Cost: $250 per person
MELBOURNE
Friday 20 May 2022
Time: 6pm t0 10pm
Location: Leonda by the Yarra
Cost: $180 per person
BRISBANE
Friday 3rd June 2022
Time: 6pm t0 10pm
Location: Customs House
Cost: $150 per person
Programmes supported wholly or in part by the Barbara May Foundation include:
. The building and operations of the Vision Maternity Care Hospital in Barhirdar, Ethiopia.
. The operations of the Barbara May Maternity Hospital in Mille, Ethiopia.
. Kivulini Maternity Centre – Maternity Africa, Tanzania. This centre provides obstetric services and an extensive fistula repair programme which includes significant outreach programmes.
. Tertiary education of local medical professionals.