Experience Tanzania's breathtaking Mt Kilimanjaro with the Barbara May Foundation in 2024 – Join us for the experience of a lifetime!
Support and fundraise for the Barbara May Foundation while enjoying the unique experience of trekking through the breathtaking Tanzania. This nine-day journey will take you on a spectacular journey to one of the world's natural wonders. You will be introduced to cultures and landscapes that few have encountered before.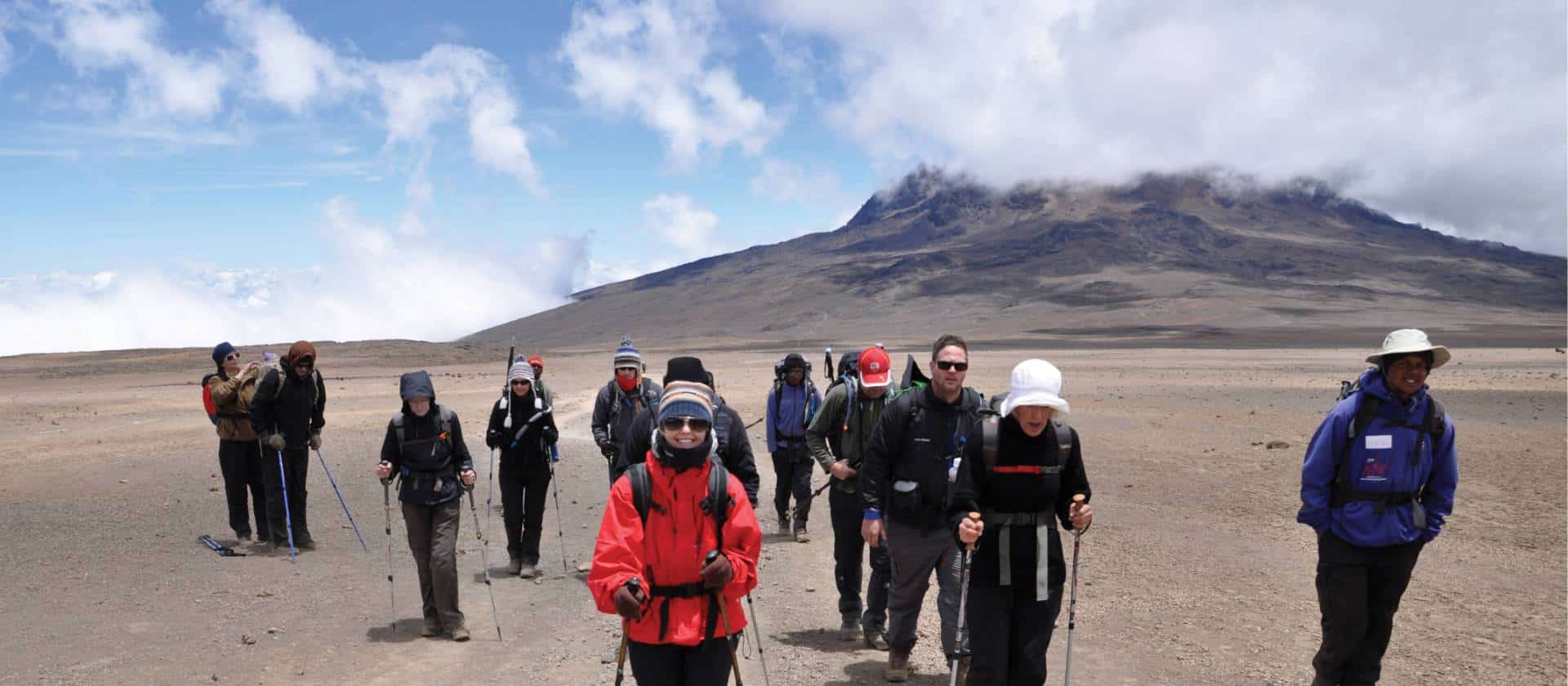 Why Mt Kilimanjaro 2024?
You will help raise vital funds for the Barbara May Foundation and their life saving work in Africa
Enjoy panoramic views on the summit of Uhuru Peak (5895m)
Be mesmerised by the sunrise over the Kenyan plains at Gilman's Point (5681m)
Trek to Mawenzi Tarn (4330m) situated in a cirque beneath the spires of Mawenzi
Journey to Second Cave (3450m) with superb views of Kibo
Venture into the forest to catch a glimpse of the Kilimanjaro Colobus Monkeys
Additional acclimatisation time on Rongai Route
Programmes supported wholly or in part by the Barbara May Foundation include:
. The building and operations of the Vision Maternity Care Hospital in Barhirdar, Ethiopia.
. The operations of the Barbara May Maternity Hospital in Mille, Ethiopia.
. Kivulini Maternity Centre – Maternity Africa, Tanzania. This centre provides obstetric services and an extensive fistula repair programme which includes significant outreach programmes.
. Tertiary education of local medical professionals.