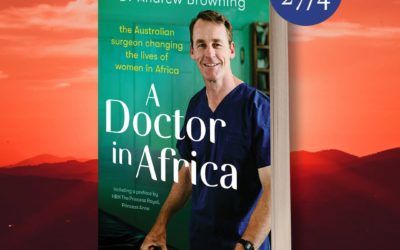 The Foundation is excited to announce that Pan Macmillan will publish Dr Andrew Browning's memoir 'A Doctor in Africa' on April 27. With the preface by HRH The Princess Royal, Princess Anne, and foreword by Her Excellency, Linda Hurley, Andrew's book is an inspiring...
read more
Programs supported wholly or in part by the Barbara May Foundation include:
. The building and operations of the Vision Maternity Care Hospital in Barhir Dar, Ethiopia.
. The operations of the Barbara May Maternity Hospital in Mille, Ethiopia.
. Kivulini Maternity Centre – Maternity Africa, Tanzania. This centre provides obstetric services and an extensive fistula repair program which includes significant outreach programs.
. Midwife Training Programs
. Tertiary education of local medical professionals.