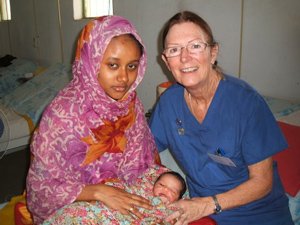 As this year comes to a close, I reflect on some of the events of my own life in this past year. A quote comes to mind from `WHERE DO BROKEN HEARTS GO?' (Nylle) when I think of the three months I spent in Ethiopia earlier this year. The quote is ... `Better to look...
read more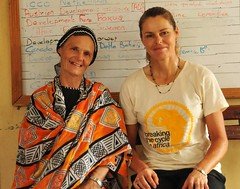 In 2010 Australian Kate Leeming cycled 20,000km across Africa to learn first hand about the causes and consequences of extreme poverty. She spent time with Valerie Browning in the Afar. Read her blog here for an insight into Valerie's...
read more
Programs supported wholly or in part by the Barbara May Foundation include:
. The building and operations of the Vision Maternity Care Hospital in Barhir Dar, Ethiopia.
. The operations of the Barbara May Maternity Hospital in Mille, Ethiopia.
. Kivulini Maternity Centre – Maternity Africa, Tanzania. This centre provides obstetric services and an extensive fistula repair program which includes significant outreach programs.
. Midwife Training Programs
. Tertiary education of local medical professionals.