Former NSW nurse Valerie Browning AM has vowed to take care of "one million people suffering beyond belief" in a bloody conflict showing no sign of slowing down.
A 71-year-old Australian nurse has vowed to remain "while there is breath in my body" on the frontline of an escalating conflict in Ethiopia to selflessly tend to the wounded.
Ethiopia has declared a state of emergency as it veers towards all-out civil war, with the UN on Friday appealing to the impoverished African nation to broker a ceasefire.
The bloody conflict in Africa's second most populous country between the Tigray People's Liberation Front and government troops has killed thousands of people and left millions of others homeless. Thousands of locals and foreigners, including from the UK and US, have been rounded up by authorities and detained without explanation, causing panic in the capital.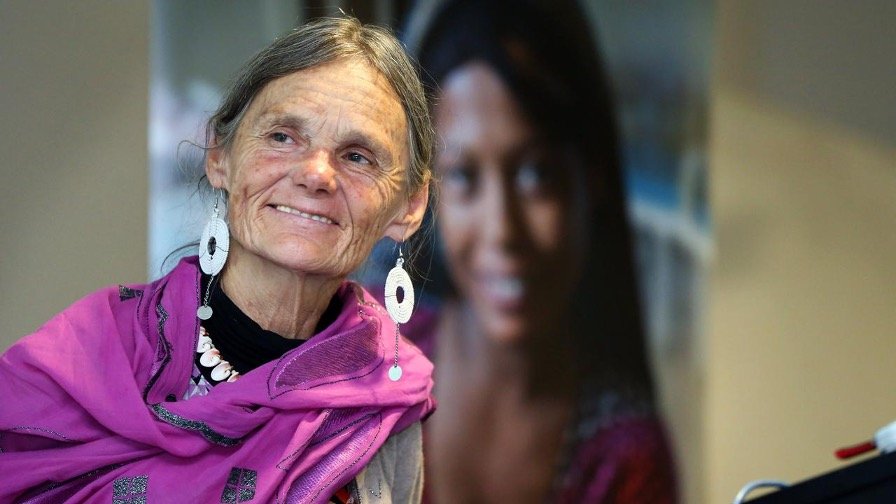 Valerie Browning is on the frontline of an escalating conflict in Ethiopia. Picture: AAP
Despite the extreme risks, former Armidale nurse Valerie Browning AM, from the prominent Australian Browning family, has refused to abandon her oath to treat those in need – including the fighting soldiers – in the Afar region, where all transport links have been severed.
"While there is breath in my body, I will be here in the Afar continuing to help the more than one million people suffering beyond belief," the courageous good Samaritan messaged supporters in Australia as rebel soldiers pushed through the region towards the capital Addis Ababa.
"Everywhere I turn I see starving women and children, injured civilians and soldiers needing critical care – and they are just not getting the help they need. The world has shut its eyes."
Ms Browning is the aunt of the world-renowned pioneering surgeon Andrew Browning AM and sister of Dr David Browning OAM and the now retired Anglican bishop of Canberra and Goulburn George Browning.
A man holds an Ethiopian flag during a rally in Addis Ababa in support of the national defence forces and vows to defend the capital. Picture: Eduardo Soteras
Ms Browning said all medical glass, equipment and furniture had been broken, most building windows were smashed and all pharmacies totally trashed, with medications and laboratory equip­ment stolen by soldiers.
Ms Browning, who has lived in the Afar region for years, described the scenes as "madness" in a region that is already crippled by drought.
The clashes have been close to the Barbara May Maternity Hospital, which was predominantly established using donations from Australian supporters to the charity of the same name.
Despite the risks, 71-year-old Armidale nurse Valerie Browning is on foot in the heart of the conflict zone in Afar region Ethiopia to treat displaced and wounded women and children and soldiers. Picture: Supplied
Whole towns are without electricity and water after the TPLF blew up the region's power plant.
"This is not a war that women and children should be punished in," she messaged via mobile, attaching images from the scene.
"If people wish to help, they should encourage the Prime Minister of Australia, Scott Morrison, and aid organisations to do everything they can to help bring financial resources to assist those dying from starvation and thirst."
She also appealed for large-scale medical ­assistance to be flown to the area.
For those wishing to assist, donations can be made at the Barbara May Foundation or UNHCR
November 12, 2021 – 4:53PM
Newscorp Australia Network