Last week we sent out our quarterly newsletter which contained a story about the situation currently being experienced by Valerie Browning and her teams in the Afar region of Northern Ethiopia; ongoing war and drought causing immense suffering. We have had many of the Foundation's and Valerie's supporters contact us to see what they can do to help.
For those that may have missed the newsletter, the Afar region has been hit by rolling natural disasters – now a widespread and deep drought; an ongoing Civil War with an estimated 500,000 people displaced from the Afar communities, all of which is resulting in famine and untold hardship.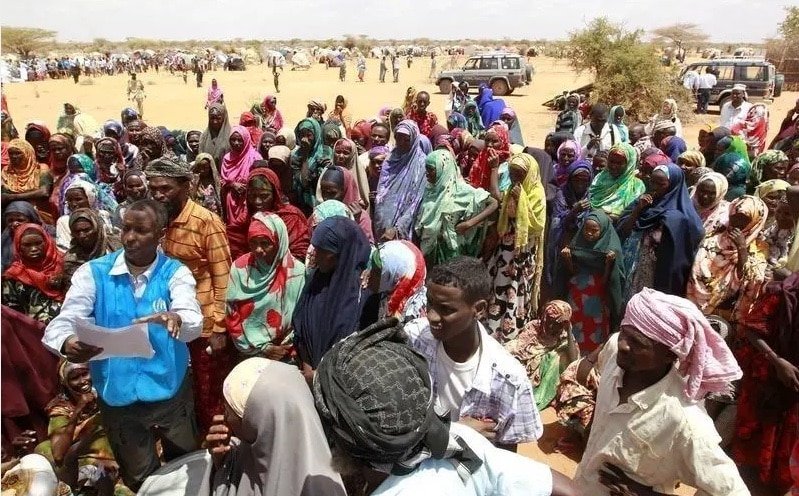 The Barbara May Foundation is not a food aid agency. Our main aim is to provide safe childbirth. However, the very women we are seeking to help in this region, the women of the Afar nomadic tribes, who often only have the most basic services available to them at the best-of-times, now have nowhere to go for help, no food to feed themselves, or their newborns and infants. They are often giving birth under bushes as they flee the conflict, or arriving at camps where there is little or no medical help, food or water. Sadly, and for a range of complex reasons, both domestic and International Aid has been scant for the Afar people. This is an ongoing and escalating humanitarian catastrophe.
The Foundation, through some of our wonderful supporters, is already supporting food relief through Valerie for pregnant and lactating women and their young families. But we need to do more. To that end we are launching a Matching Campaign to raise additional funds to provide food and water in an effort to alleviate some of the suffering.
A generous supporter has offered $25,000 to kick the campaign off – we are aiming to raise $50,000 which will bring assistance to thousands of women and their families. Please give now knowing your donation will be matched and have twice the impact saving many lives. Thank-you.