Te-Kworo Maternity Hospital in Agago, Northern Uganda
In April 2022, Barbara May Foundation formed a partnership with Te-Kworo Foundation in Northern Uganda to build its fifth maternity hospital in East Africa, and the first in Uganda. The new hospital will be located on 20 acres beside a major thoroughfare, serving an estimated 500,000 people in Pader and Agago Districts. The new facility will replace Te-Kworo Foundation's small maternal and child health (MCH) clinic in Pader Township, opened in 2017, which has been overwhelmed throughout the Covid-19 pandemic. Some 1500 babies were born and the clinic has conducted more than 3 000 ante-natal visits in the past two years.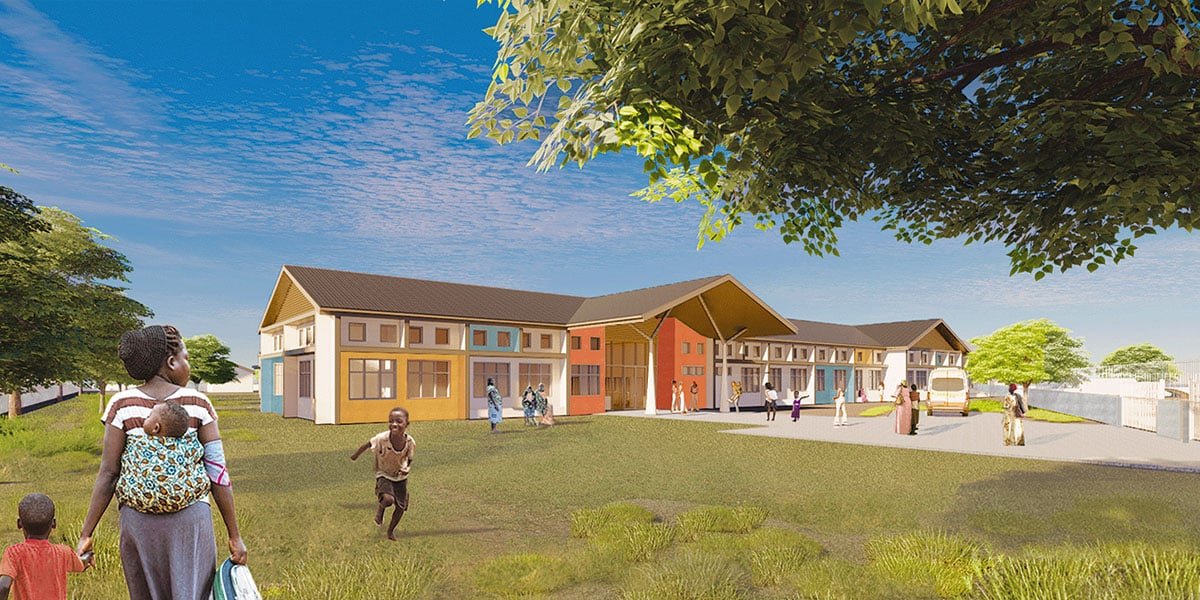 The Te-Kworo Hospital, with an estimated cost of $1.7 million for construction and fit-out, was designed as a probono project by Australian architects, NBRS. When completed in 2024, women and babies will have access to a blood bank, birthing suite, specialised newborn baby unit, operating theatre and pathology facility. Dr Browning will provide ongoing oversight and training to ensure the high quality of the new facilities. We expect many lives to be saved when women and babies can be treated locally instead of being transferred to other hospitals.
The hospital will provide support for a mobile clinic operating in remote villages across four large districts of Northern Uganda, as well as nursing and midwifery training for girls coming through Te-Kworo's scholarship program.
Milestones
7th September 2023 – Sonic Healthcare

 

Foundation

 

invests in safe births in northern

 

Uganda Read more

Programmes supported wholly or in part by the Barbara May Foundation include:
. The building and operations of the Vision Maternity Care Hospital in Barhirdar, Ethiopia.
. The operations of the Barbara May Maternity Hospital in Mille, Ethiopia.
. Kivulini Maternity Centre – Maternity Africa, Tanzania. This centre provides obstetric services and an extensive fistula repair programme which includes significant outreach programmes.
. Tertiary education of local medical professionals.