Vision Maternity Care Hospital, Bahir Dar, Ethiopia
In 2012, wishing to build on the success of the previous partnerships with Dr Andrew Browning in the region, the Amhara Health Bureau (Ethiopia) gave Andrew a health centre in the middle of Barhirdar city to convert into a maternity hospital, now operating as the Vision Maternity Care Hospital (VMC) and run by a local Board of Directors.
The unit offers free maternal healthcare for poor women and those from remote and rural areas, regardless of race or religion. At the official launch of the centre in September 2013, both the vice president of the Amhara region and deputy head of the Regional Health Bureau publically stated VMC is the safest unit in the region in which to have a baby. This is a significant accolade for an NGO working in Ethiopia and demonstrates the success of the partnership and importantly, an acceptance of the model by the authorities.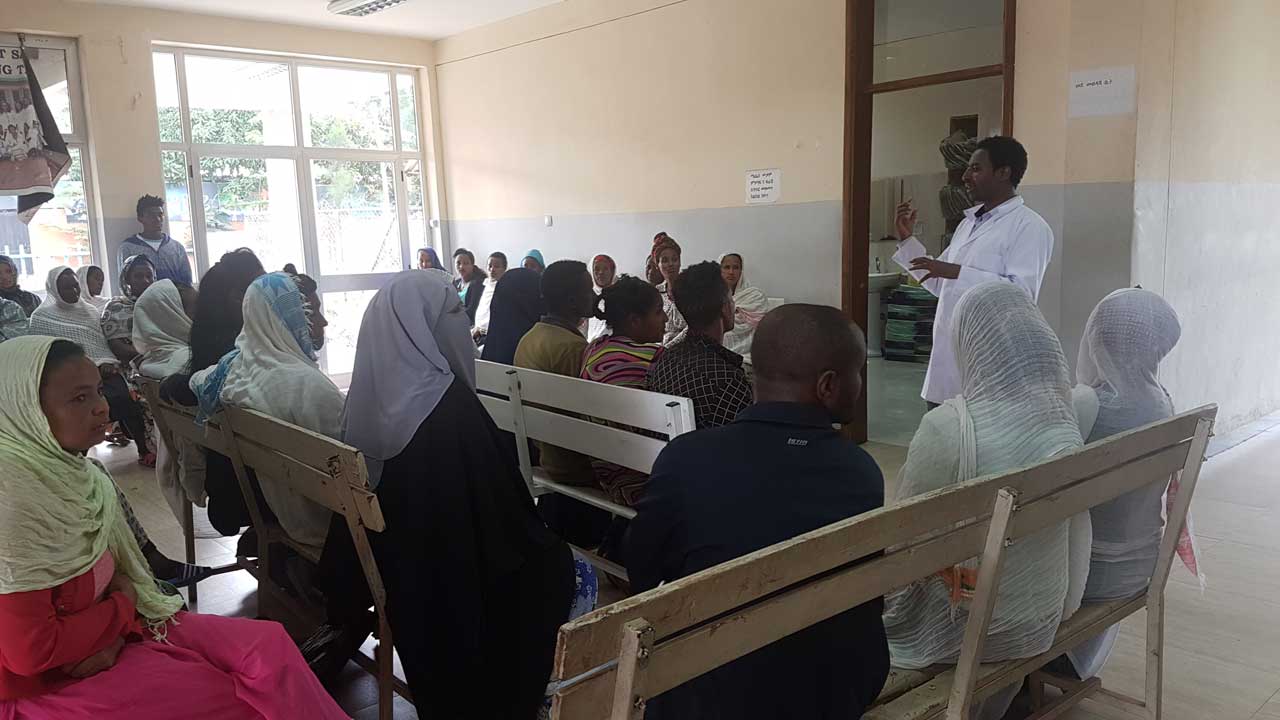 At the request of the Health Bureau, the new hospital has become the regional training centre for emergency obstetric care (EmOC), and the Hamlin College of Midwives is now sending their students to VMC for their clinical placements.
Programmes supported wholly or in part by the Barbara May Foundation include:
. The building and operations of the Vision Maternity Care Hospital in Barhirdar, Ethiopia.
. The operations of the Barbara May Maternity Hospital in Mille, Ethiopia.
. Kivulini Maternity Centre – Maternity Africa, Tanzania. This centre provides obstetric services and an extensive fistula repair programme which includes significant outreach programmes.
. Tertiary education of local medical professionals.